You'll earn Tiger Reward Points on this product!
2-in-1 Fat Burning Pre-Workout
Superhuman Burn: A 2-in-1 fat burning pre-workout designed to amplify your caloric expenditure while increasing training intensity.
†
 Featuring research backed ingredients and powered by our novel SXT
™
 Energy System, Superhuman Burn will help you burn more calories while elevating strength and focus.
†
 Truly the best of both worlds.
7 Trademarked Ingredients!
100% Transparent Label
Banned Substance Free
Safe, Side-Effect Free
 
THE PRE-WORKOUT COMPONENT
Superhuman Burn provides long-lasting, all-day energy powered by our novel SXT™ Energy and Focus System...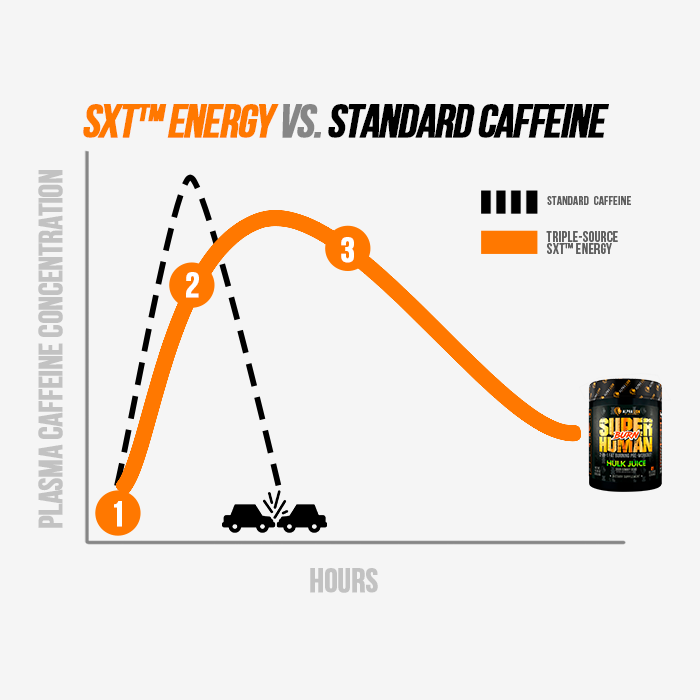 Combining THREE different caffeines to promote a fast-acting and sustained energy experience that minimizes the "spike and crash" effect with traditional pre-workouts.
1

 

Caffeine Anhydrous

2

 

zumXR Extended-Release caffeine

3

 

zumXR Delayed-Release Caffeine
THE FAT BURNER COMPONENT
Most companies force you to buy a separate fat burner to maximize their profits. Not us.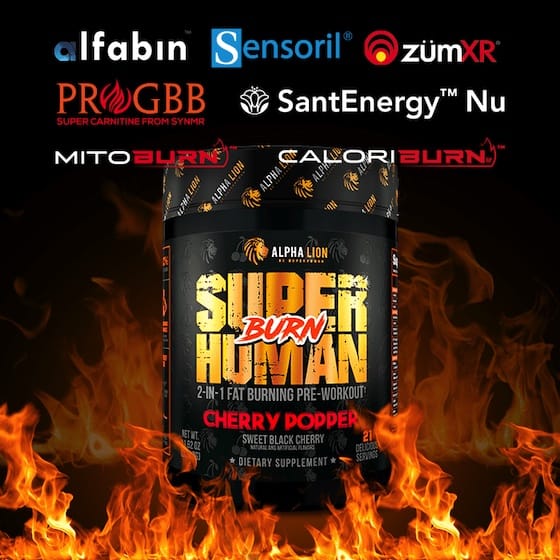 Superhuman Burn contains FIVE trademarked ingredients designed to elevate your fat loss and body recomposition results.
Every workout you will feel its thermogenic effects as you increase your caloric expenditure and take your fat burning to new heights…and body fat to new lows.
†THESE STATEMENTS HAVE NOT BEEN EVALUATED BY THE FOOD AND DRUG ADMINISTRATION. THIS PRODUCT IS NOT INTENDED TO DIAGNOSE, TREAT, CURE, OR PREVENT ANY DISEASE.